Infuse Growth Into Your Business
Whether you're needing digital marketing work done or needing a brand new website, we've got you covered. We make the process super simple. Let us handle digital, so you can focus on the things you do best.
We've narrowed down what we're great at and created service offerings that we're sure we can deliver measurable results in. We're confident these things will impact your business in a positive way.

Need a new brand new website? Want your old website redesigned? We'll jump start your business with a fully customized website that fits your needs. We're experts at search engine optimization, paid advertising (SEM, PPC), emailing marketing and social media management. We can help you get your message out to the masses. We like to think ourselves as cutting edge. We're ahead of the curve and use technologies like eye tracking, augmented reality and near field communication to set your business apart from the competitors. If your business is on the cusp and it's time to bring a digital marketing expert in house; we can help you source, seduce and interview them so you get the best candidate possible.
Digital marketing; like many other industries,
has become stagnant with people who operate within a narrow spectrum. Most companies are using the EXACT same approaches, just in varying degrees. Because of this, their results are all similar. "Enough to get by" has become the mantra and innovation has slowed. We aim to change that. Our creative approach to digital will set you apart and is nothing short of excellence.
we
deliver
ahead of schedule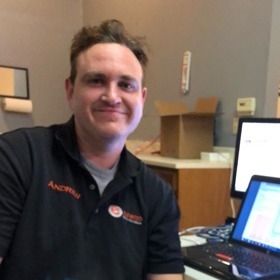 Andrew Bennet
Full Stack Developer

Rosaly Fabiano
UX / UI Designer